Resources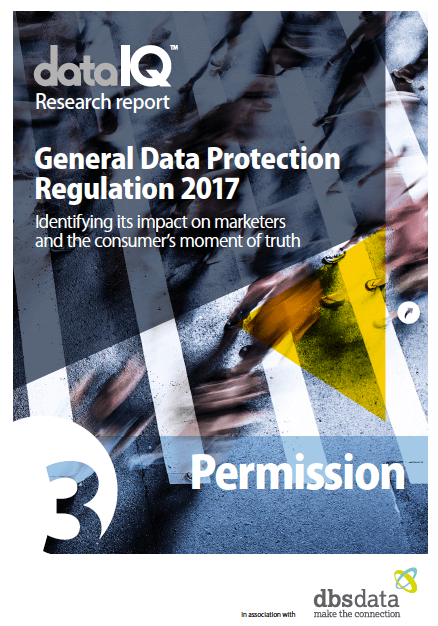 DataIQ GDPR Impact Report – Permission
This DataIQ Research had 3 key objectives:-
To understand the consumer perspective on data collection, consent, context and control
To understand the business/marketers processes, opportunities and challenges in adjusting to the new regulation
To identify mis-alignments between the two sides view of the data exchange and their root causes.
This whitepaper sponsored by DBS Data is the third of four research reports from the 2017 series and specifically focuses on consumer attitudes to use of their personal data and permission to use it as well as how businesses are managing permissions and processes designed to gain them. DBS Data has a detailed interest in understanding the data-value exchange between businesses and consumers and the importance of getting this right for businesses to meet GDPR compliance and for helping to build consumer awareness about the data value exchange.