Resources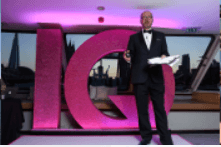 The Data Industry Recognises DBS for Prestigious GDPR Award
Today, we are very proud to announce that DBS has been shortlisted for the DataIQ Talent Awards 2017 in the Best GDPR Programme Data Processor category.
Our role at DBS is to support organisations by providing them with the best quality, ethically sourced and compliant data that meets. their exacting campaign requirements. So, when GDPR was first mooted in 2014, we recognised that it would change nearly every aspect of the data industry. As a result, we embarked on an exhaustive mission of operational transparency, education and reform. This systematic and strategic programme of change touched every aspect of the data supply chain from how we source, store, manipulate and deliver data in terms of technical functions and contractual requirements.
Our programme began with education and putting ourselves to the test. In fact, DBS was one of the first businesses to voluntarily submit and subsequently pass the DMA's extended compliance audit for data businesses, and our employees achieved a 100% pass rate for the Principles of Data Protection (Data Control) Level 2 Course, run by The Griffin House Consultancy.
We also took an active role in engaging with the regulators and policymakers in the UK and the EU. The team participated in the ICO's Data Protection Practitioners' Conference and contributed to its consultation on GDPR Consent Guidance. They also attended the European Parliament in Brussels for the publication of the proposal for the adoption of the ePrivacy regulation – a complementary law that is intended to coincide with the GDPR deadline.
Working with our suppliers and clients we have implemented many bold new initiatives such as an annual due diligence programme, along with new ethical data and 28-data data suppression usage policies (complemented by our online opt-outs suppression tool) and extensive auditing regarding record recording and consent. What's more, we have completely overhauled all our procedures to ensure full GDPR compliance, including rigorous new Data Collection, Retention and Recency policies.
I am immensely proud of the hard work and commitment that the entire DBS team has displayed in getting us to confident position we are today. It has been a long journey and what we do not know about GDPR isn't worth knowing! As such we have also launched our own a data protection consultancy service to help other organisations benefit from our experiences.
The deadline for GDPR compliance is 25th May 2018, but safe in the knowledge that we are in great shape, the date we are most excited about is 15th June 2017, as that is when the winners of the DataIQ Talent Awards will be revealed.
Author: Adam Williams, Managing Director of DBS Data