Resources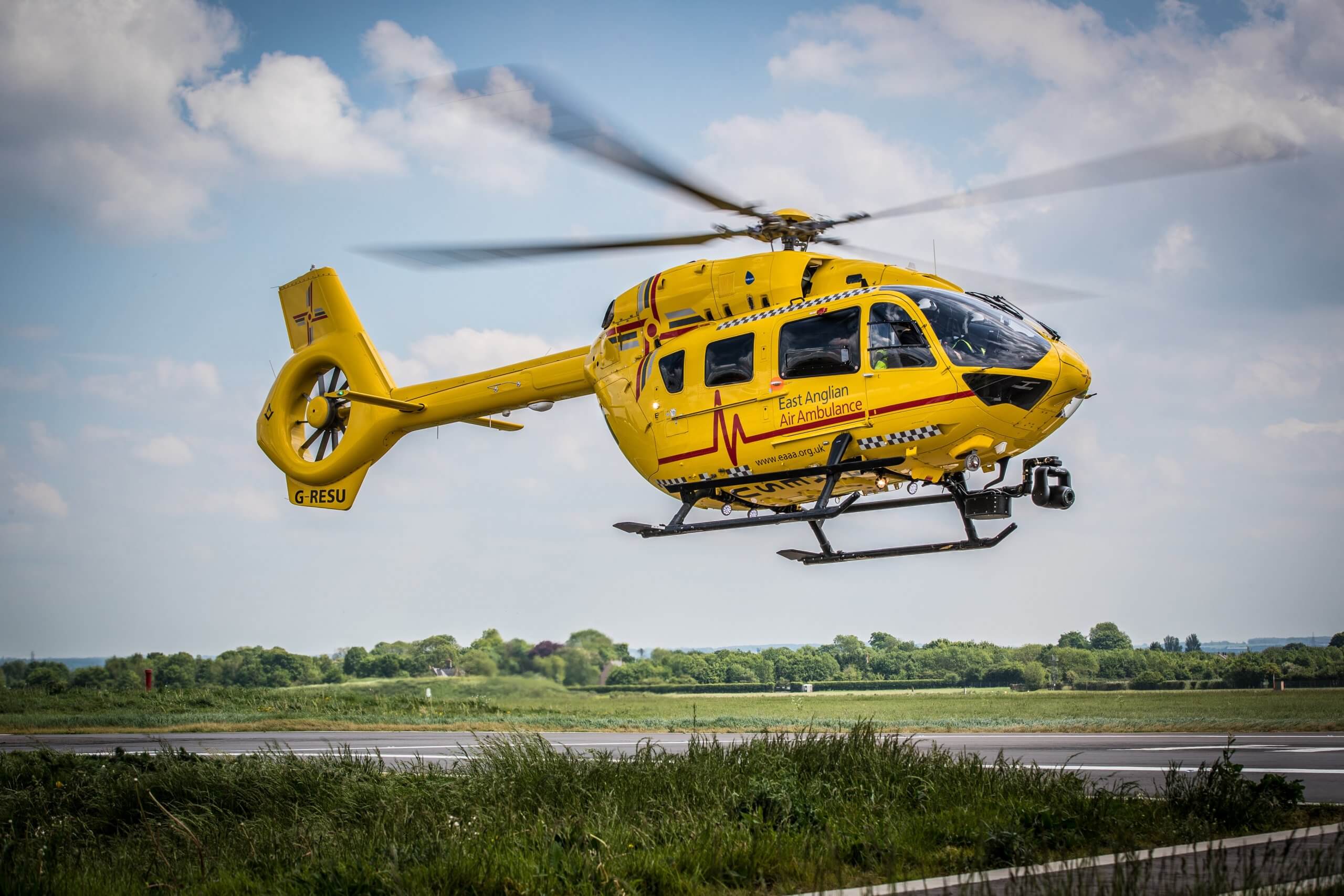 Making Partially Addressed Mail Campaigns Fly for East Anglian Air Ambulance
About East Anglian Air Ambulance
With bases in Norwich and Cambridge, the East Anglian Air Ambulance (EAAA) is a charity providing a helicopter emergency medical service for the people of East Anglia. Since its launch in 2000, EAAA's two helicopters and team of specialist pre-hospital doctors and critical care paramedics have attended over 30,000 lifesaving missions.
Being a charity, EAAA relies on donations and fundraising activities including its weekly lottery and twice yearly raffle. Direct mail has long been one of the main ways for EAAA to connect with the people in the communities it serves, working with DBS Data as its provider of high-quality compliant mailing data. Acting Head of Direct Marketing and Supporter Insight at EAAA, Simon Judd, states: "We have always found the DBS Data team to be really easy to work with. They turn around work quickly and the data provided delivers strong results for our raffle and regular giving campaigns."
Partially Addressed Mail generates impressive response rates
These results are measured on campaign response rates, and its fully addressed direct mailings were achieving impressive returns of between 2.5% and 3%, whilst door drop activity recorded a rate of 0.25%. However, when DBS launched its Partially Addressed Mail solution, a new and more cost effective approach presented itself. Judd recalls: "We ran our first partially address mailings for a lottery door drop campaign, as well as our winter 2020 raffle. The raffle achieved a response rate of 2.65%, which is similar to fully addressed activity. It was clear that we should continue to pursue this new approach."
DBS's insight-driven Partially Addressed Mail is an innovative new solution. It enables organisations to pinpoint streets and areas with the highest concentration of people, matching a specific customer profile, and then mail to those locations. EAAA has since run more campaigns using the partially addressed approach. Judd observes: "Every mailing enables us to refine and improve our accuracy, as we work closely with DBS to rematch data, based on the profile of those who responded positively to the previous campaign."
To further fine-tune its mailing strategy, EAAA conducted an A/B test, using partially addressed data, to understand the impact of including tickets within raffle packs. "We strongly suspected the inclusion of tickets would make a positive difference and our instincts were right. We tracked a response rate of 2.2% for packs containing tickets versus 0.8% without," notes Judd. "If we had run the same campaign with all ticket packs we would likely have been looking at responses very close to 3%."
However, the A/B test also revealed more insight, with responses from those who received ticketless raffle packs spending more than £20, as opposed to a £14.50 average for ticketed packs. They also looked at response rates and value by region. This knowledge instilled confidence to be more nuanced in deciding what to include in mail packs and where to send them.
Campaigns cost at near door drop prices with the results of fully addressed direct mail
The EAAA and DBS teams enjoy a close and collaborative working partnership, as Judd explains: "When planning a raffle mailing we discuss with DBS the volume, budget and regions we are looking at and they quickly provide the data we need." He continues: "For our lottery and regular giving activities, we rely on their data experts to pinpoint who we should be targeting. They often look at the data and segment it in ways that we would not have considered."
For EAAA, partially address mail is now an intrinsic element of it mailing strategy, given the quality of response, and the 30% costs savings they have made over fully address direct mail campaigns. Judd concludes: "DBS Data's Partially Addressed Mail Solution is enabling us to pay near door drop prices, to achieve the higher end responses rates associated with direct mail."
Photo credit: Stephen Sparks