Resources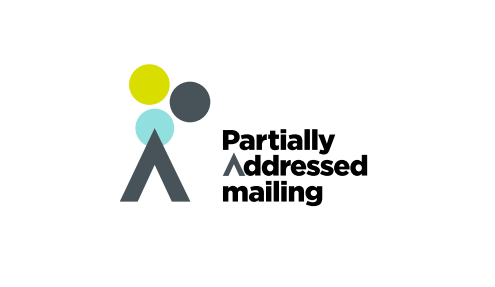 DBS Data Launches Insight-Driven Partially Addressed Mail Solution
CHELMSFORD, UK, ** JUNE 2021 – DBS Data, the marketing data experts, today announced the launch of a compliance-led and insight-driven partially addressed mail solution for B2C campaigns. Taking advantage of DBS' s Lifebase consumer data product, the new solution enables streets with the highest concentration of customers matching a clients data profile to be identified and mailed, based on factors such as age, income, property value, spending habits and financial status.
Until now a partially addressed campaign would be approached the same way as a door drop mailing. Customer data would be profiled using a geo demographic product, that can only rely on postcode level data such as Mosaic or Cameo, to look for streets with a high concentration of people that match that profile. Commercial Director at DBS Data, Gary Brandon, highlights the problem with this method: "Geo demographic products use public sourced data to create an average score per household or individual, but this is based on assumption not actual insight. Essentially, all you are doing is modelling a model and this inevitably results in unnecessary wastage, cost and ultimately reduces the return-on-investment of the campaign."
DBS Data's approach to partially addressed mail differs as its is able to take advantage of Lifebase, which holds a wealth of insights for more than 35 million individuals living in 21 million UK households. Every record within Lifebase is enhanced to the highest levels of quality, detail, and compliance, with all records strictly complying with the ICO and DMA codes of practice, as well as the EU Electronic Communications Act and GDPR. Brandon explains: "With our solution you are able to mail entire streets, minus existing customers, with confidence that the areas selected are home to the densest population of people most likely to respond positively to your campaign."
He concludes: "Every direct mail strategy, whether fully or partially address must be insight-driven to for a campaign to realise its potential and deliver the expected returns. Our consultative approach and campaign forecasting expertise, combined with the data within Lifebase enables highly targeted and fully compliant customer acquisition strategy to be developed and delivered."
The DBS Data Partially Addressed mail service is available now. For more information about DBS Data's B2C marketing portfolio visit: www.dbsdata.co.uk
About DBS Data
Since 1994, DBS Data has been a trusted source of compliant and innovative B2B and B2C data solutions. The company believes that properly targeted communications, utilising accurate and reliable data, benefits consumers and businesses alike and that good data lies at the heart of any meaningful communication. Today, its 35 million record B2C data-pool and eight million record B2B file are the most comprehensive resources for consumer and business data available on the UK market, complemented by DBS's own Pre & Post Campaign Analytics service.
DBS has also innovated in the delivery of Data As A Service, with its Verifi solution enabling marketers to verify and append data in real-time, during omni-channel interactions. It has also built in-house its own 42 million record goneaway suppression file – Purifi, as well a 2.5 million record charity file.
The company has a reputation for ethically sourced and managed data and has pioneered in this area with the introduction of the industry's first 28-day suppression and ethical data policies. DBS has also taken a leading role in driving standards throughout the data industry driving awareness of issues relating to compliance (particularly GDPR) and collaborating with the DMA to become one of the first businesses to pass its extended compliance audit process.
To find out more about partially addressed campaigns, either get in touch by phone or using the contact us form below, or download the product sheet here:
Click here to learn how we achieved 2.65% response rate for East Anglian Air Ambulance