Resources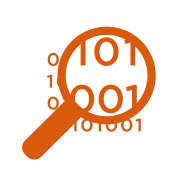 In the video above, one of our client relationship managers, Nathan Rose explains how working with our clients in a consultative manner produces great results. Due to the complexity of data subject our ethos is to make our clients experience smooth and efficient.
At DBS Data, we love trying to solve our clients data challenges and we believe that thinking outside the box helps us deliver their campaign goals. We are extremely fortunate to have an exceptional workforce. The organisation is fully aware of the importance of maintaining solid and trustworthy relationships with our clients.
Our data assets Lifebase and Businessbase provide the foundation of everything we do and allow us to build strategic propositions that meet our clients demands. Working with intermediaries and brands directly, we understand the complexities and issues they face in campaign planning.
When looking at campaigns, sometimes the clients suggest a defined audience that does not yield the audience availability expected. In these circumstances, its when DBS come into their own and open the discussion to suggest alternative solutions. Certainly thinking outside the box, analysing the "4Ps", finding commonalities and re-shaping the initial brief to match the audience demographics gets our clients to their end goal.
As a result, our clients love our solutions which in turn, drives successful direct marketing activities.
As we mention on our home page; we are a team of absolute marketing data experts, data geeks, data compliance nerds and data lovers. We like nothing more than helping you with your data challenges, whatever they are.
Learn more about our products here.