Resources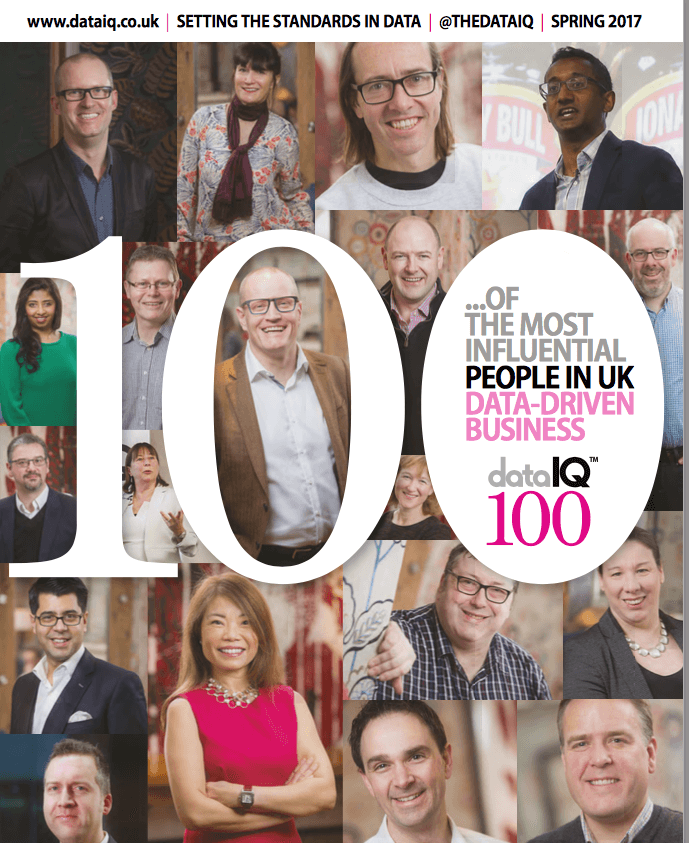 DBS Data's Adam Williams Recognised as one of the UK's Top Data Enablers in the New DataIQ 100
DBS Data's Adam Williams Recognised as one of the UK's Top Data Enablers in the New DataIQ 100
CHELMSFORD, UK, 27th FEBRUARY 2017, DBS Data the UK business and consumer marketing data specialists, today announced that its Managing Director, Adam Williams, has been recognised as one of the top data enablers, in the new DataIQ 100. The 2017 report, published by the cross-industry community of data and analytics leaders and professionals, identifies 100 of the most influential people in UK data-driven business.
In its fourth annual report, DataIQ has created the definitive list of power players – the people it believes possess the most influence, profile, experience and knowledge to drive the vibrant data-driven marketing industry. Adam Williams features as one of the top Data Enablers in the UK, a section of the report that recognises leaders working for technology vendors, data and data services providers, agencies and consultancies.
DataIQ acknowledges that to drive data and analytics innovations, or to transform businesses and operating models, many organisations rely on the support, capabilities and advice of external partners, such as DBS Data. Adam Williams comments: "This year analytics will continue to take the lead and be the major influence along with compliance, especially with the clock counting down to the GDPR in May 2018." He adds: "Our role, as ever is to support organisations by providing them with the best quality, ethically sourced and compliant data to meet their exacting campaign requirements."
Chief Executive of DataIQ, Adrian Gregory, comments: "I would like to congratulate the latest 100 most-talented data leaders for their achievements and will watch their careers develop as they take their rightful places at the top of their organisations."
The DataIQ 100 is available to download here
About DBS Data
Since 1994, DBS Data has been a trusted source of compliant and innovative B2B and B2C data solutions. The company believes that properly targeted communications, utilising accurate and reliable data, benefits consumers and businesses alike and that good data lies at the heart of any meaningful communication. Today, its 45,000,000 record B2C data-pool is one of the most comprehensive resources for consumer data available on the UK market, complemented by DBS's own Pre & Post Campaign Analytics service.
DBS has also innovated in the delivery of Data As A Service, with its Verifi solution enabling marketers to verify and append data in real-time, during omni-channel interactions. It has also built in-house its own 12 million record goneaway suppression file – Purifi, as well as recently launching a 2.5 million record charity file.
The company has a reputation for ethically sourced and managed data and has pioneered in this area with the introduction of the industry's first 28-day suppression and ethical data policies. DBS has also taken a leading role in driving standards throughout the data industry driving awareness of issues relating to compliance (particularly GDPR) and collaborating with the DMA to become one of the first businesses to pass its extended compliance audit process.
Editorial contact
Graham Thatcher
Chief PR Ltd
Tel: 07933 67 240
Email: graham.thatcher@prbychief.com