Resources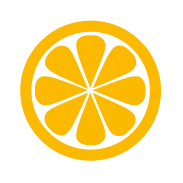 DBS Data Launches Purifi Goneaway Suppression File
CHELMSFORD, 16/07/15 – We are delighted to announce the launch of our new goneaway data suppression file – Purifi. The 12 million record file has been built in-house by DBS and has been independently reported to contain more than one million goneaway records that do not appear on any other suppression file.
By combing its DBS LifeBase business-to-consumer datapool (comprising 70,000,000 records) with residential property sale data, the company ensures that Purifi is fully up-to-date with current occupant data, achieving an impressive 38% uplift on the current market leading goneaway suppression file.
Managing Director of DBS Data, Adam Williams, comments on the launch of Purifi: "Identifying goneaways is vitally important to reduce wasted mailing costs and protect brand image. We strongly believe that Purifi will significantly increase cleansing opportunities and save brands millions" Williams adds: "The file really comes in to its own when combined with our LifeBase data, as we are also able to identify the new addresses of individual's, thus enabling organisations to re-engage and connect with lost contacts and customers."
Purifi is available now from DBS Data with costs starting from 8p per address to suppress and 15p to flag a goneaway, with discounts available for high volumes. The whole file can be provided subject to terms and conditions, alternatively DBS experts can supply a free audit and same-day bureau cleansing service.