Resources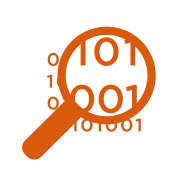 DBS Data Bolsters Analytics Division Giving Marketers Unprecedented Customer Insight
CHELMSFORD, UK, 29 JUNE 2017, DBS Data the UK business and consumer marketing data specialist has bolstered analytical division with new services and expert analysts. The DBS Analytics Solutions focuses on the three core elements of a successful campaign – Data insight, marketing strategy and creative strategy. It enables marketers to extract even richer and relevant insight from DBS's extensive datasets as well as their own data sources, to improve campaign success and customer engagement.
DBS is one of the richest source of B2C and B2B data in the UK, and it has now combined this with analytics talent, innovative tools and techniques. An experienced team of Data Analysts works closely with DBS clients to gain deep insight in to its consumers in order to segment and select the right data. Campaign specialists then use DBS's extensive sets of data-tools to apply rich and relevant targeting to each segment. The resulting insights are used to tailor highly engaging creative messages for each segment, that are delivered via the right channel at the right time.
The comprehensive package provides marketers with deep insights that enables campaigns to be conceived that strengthen brand awareness, grow prospect pools, acquire new customers, increase cross and up-sell, reduce churn and enhance engagement at every point in the customer journey, whilst optimising marketing spend.
Adam Williams, Managing Director of DBS Data, comments: "Data is the bedrock of every successful campaign, but it is just the beginning. It needs to be accompanied by insightful analysis, as well as a clear marketing and creative strategy." Williams adds: "The DBS analytical division is focused on helping our clients by delivering fully compliant, recent, accurate data and selections, that ensures their consumers receive relevant and engaging products and services."
The full range of Analytics Solutions is available now from DBS.
About DBS Data
Since 1994, DBS Data has been a trusted source of compliant and innovative B2B and B2C data solutions. The company believes that properly targeted communications, utilising accurate and reliable data, benefits consumers and businesses alike and that good data lies at the heart of any meaningful communication. Today, its 45,000,000 record B2C data-pool is one of the most comprehensive resources for consumer data available on the UK market, complemented by DBS's own Pre & Post Campaign Analytics service.
DBS has also innovated in the delivery of Data As A Service, with its Verifi solution enabling marketers to verify and append data in real-time, during omni-channel interactions. It has also built in-house its own 31 million record goneaway suppression file – Purifi, as well as recently launching a 2.5 million record charity file.
The company has a reputation for ethically sourced and managed data and has pioneered in this area with the introduction of the industry's first 28-day suppression and ethical data policies. DBS has also taken a leading role in driving standards throughout the data industry driving awareness of issues relating to compliance (particularly GDPR) and collaborating with the DMA to become one of the first businesses to pass its extended compliance audit process.
Editorial contact
Graham Thatcher
Chief PR Ltd
Tel: 07933 67 240