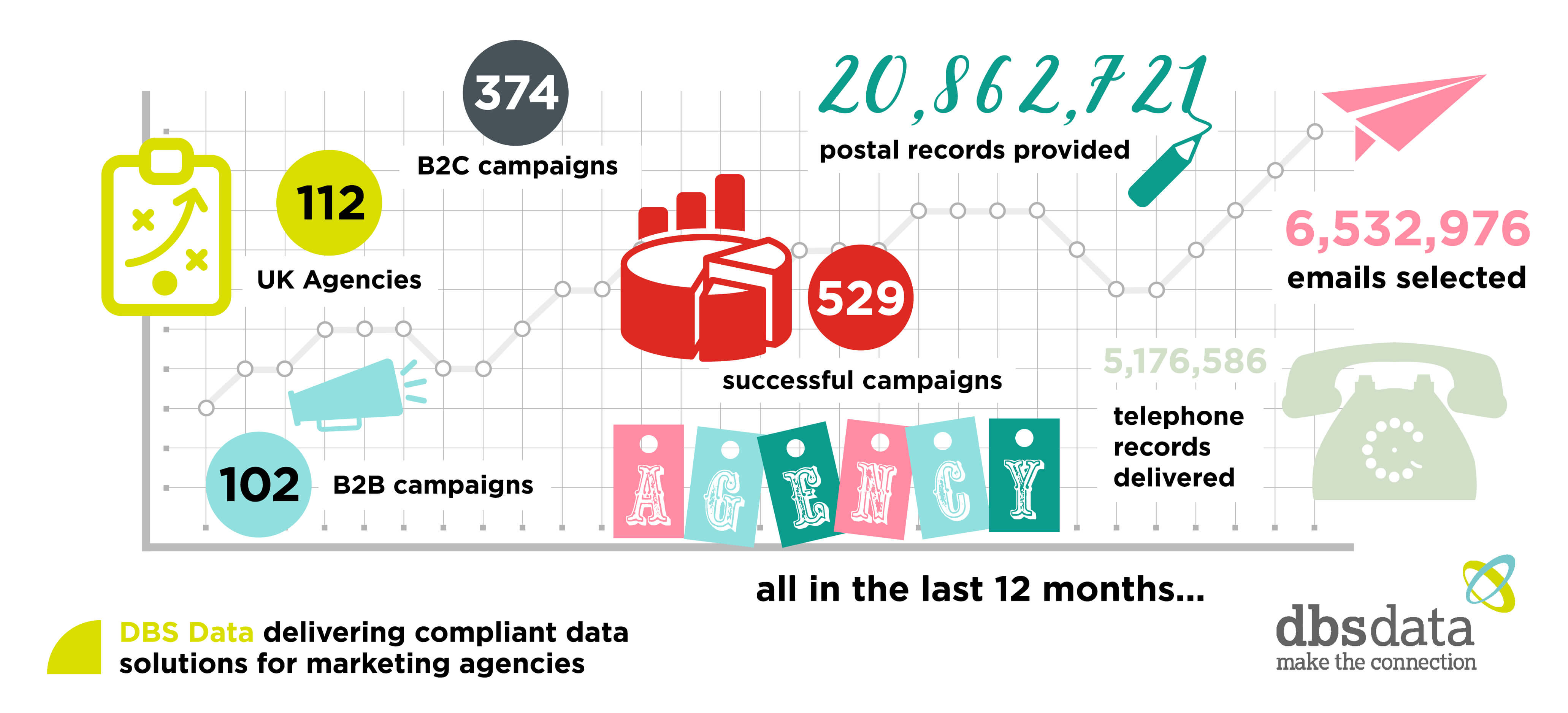 Agencies and Brokers
We work with more than 100 marketing agencies, data brokers and intermediaries globally to deliver B2B & B2C agency data marketing solutions. Our agency team of data experts has an average of 12 years of experience in assisting direct marketing agencies and brokers in fulfilling targeted briefs and marketing campaigns. As experts in marketing data compliance, we regularly consult on the best approach for b2b and b2c data acquisition, marketing lists, data verification, email marketing, data cleansing, enhancement, analysis and campaign fulfilment. We ensure that campaigns meet compliance legislation and ethical best practice guidelines ensuring that you are confident.
We know that every client you have is unique, which is why our solutions are built around your requirements not ours. Our ethos is to provide an agency data marketing solution that delivers a real ROI for you and your clients. There isn't a 'one size' that fits all policy in DBS Data, every B2B & B2C marketing data solution is tailored to your client campaign needs, based on your brief, with our data expertise.
We do this by:
Being compliant – the most compliant B2C and B2B data available in the UK – read our compliance positioning here.
Offering guaranteed accuracy – 2 for 1 on all marketing data returns.
Keeping a complete audit trail of our data provenance – we keep a complete data audit trail giving you and your clients' peace of mind and confidence that the data provided is compliant and ethical.
Keeping you happy – we have proven results from over 100 agencies and brokers who come back to us time and time again.
Because we are passionate about data solutions for you.
Download our Solutions Data Sheet here
If you are not an agency or broker please visit our other markets