Resources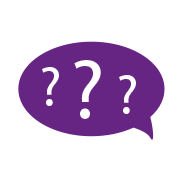 One stop shop for market research sample data
Getting hold of sample data at short notice or finding samples in hard to reach respondent groups can be a real challenge. DBS Data has a team of experts on hand and the depth of data available to help you get sample data that delivers results quickly.
Our Total Sampling Solution provides unique access to multi-channel sample:-
We provide you with targeted B2B or B2C telephone sample to call in the traditional way
Meanwhile we send email invitations to similar target respondents and direct them to a registration page
Respondents fill in their contact details, complete the screener and simply choose a convenient day and time to receive a call to be interviewed
We pass all recruits on to you
Case Studies
Client A – wanted to conduct telephone interviews with people who had been diagnosed with cancer from a random sample of UK consumers. We provided a telephone sample from their call centre and invited people by email. Within 7 days we had screeened and recruited 200 respondents and our client had interviewed them all by phone.
Client B – was struggling to convince financial decision makers in large companies to take part in a telephone interview. We sent email invitations to our targeted B2B database and enabled our client to finish fieldwork on budget and ahead of schedule.