Cleanse
B2B and B2C data deteriorates at a frighteningly high rate so it is critical that you have the processes in place to regularly cleanse your own data to keep it fresh and compliant. If you are marketing to dirty data then you are throwing away large pots of your marketing budget but you could also be damaging your brand.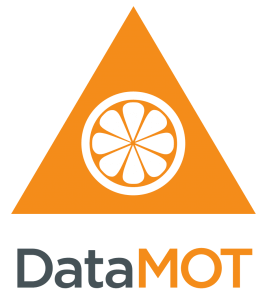 To make things simple we have introduced DataMOT – your cost effective data cleansing solution to keep your data fresh and clean for compliance and commercial reasons.
DataMOT offers a low cost data cleanse solution available in four different packages designed to meet your business need. Contact us today for a free data audit to identify what your optimum data cleanse requirements are.
Download our DataMOT Product Sheet here
Our B2B data cleanse solutions include business level cleaning to remove businesses that have ceased trading and identify those that have moved location. We also uniquely provide business contact level cleaning. Through our close relationship with business publishers ability to track contact level movements online we can identify contact moves within your data and update them with their new place of work.
Our B2C data cleanse solutions include a range of data standardisation and formatting functions that ensure your marketing data is consistent in your database. We also provide a full range of data suppression tools that ensure that your data is compliant. We clean your data against a range of TPS, MPS, Dead and Gone away files, whichever are relevant to your marketing needs. We do this as a fully managed service, a hosted solution or on a case by case basis, but we recommend that you clean your data regularly.
Find out more about our Cleanse Solutions 
Purifi B2C Data Cleanse Solution
People move and change address frequently, according to Zoopla the average UK family moves house 8 times in their lifetime and up to 7m people change address every year. Data suppression is critical to keeping your data fresh and accurate whilst minimising the cost of wasted mailings to people who have moved.
The DBS Data Purifi, data suppression file is the result of combining our extensive B2C data universe with the know home mover data to identify the exact point a home is vacated. Every time we receive a notification of a move we match the address to our consumer universe to find the details and add this information to the Purifi file. Purifi can be supplied as a complete file automatically updated via an API or we can provide a fully managed data cleansing service for you.
Our Purifi data cleanse solution provides:-
31m household records with full postal contact details
180,000 re-location addresses (growing monthly)
50-100k new mover records every month (dependent on numbers of movers)
the most cost effective suppression solution available.
Our data cleansing services ensure that your data is up to date, clean, compliant and ready for you to use.
Download our Purifi Product Sheet