Resources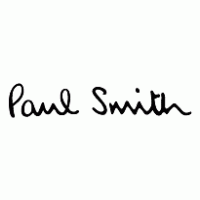 Paul Smith – a well tailored data solution for one of the worlds leading fashion brands
Paul Smith – a well tailored data solution for one of the worlds leading fashion brands
Paul Smith has been established for over 30 years and is one of the leading Fashion designers within the UK and Worldwide.
CLIENT BRIEF
To re-organise Paul Smith's in-house data & to enhance the data by providing new names through targeted Direct Marketing.
KEY ISSUES
To deliver a new usable CRM file & an effective process to continually add new data.
OBJECTIVES
To pool all files from the last 10 years of data collection, cleanse and output the file to Paul Smith and build a profile of individuals likely to purchase from Paul Smith.
DBS' ROLE
Our Bureau carried out the work on reformatting the files supplied by Paul Smith & cleansed the data. We now provide new names for Paul Smith's store sales and launches.
OUTCOME FOR CLIENT
A fully manageable and usable database. A fresh supply of new sign ups from each DM campaign.
SUMMARY
DBS took on a full-service approach to Paul Smith's direct marketing & have given them the ability to build and maintain their customer data.