Resources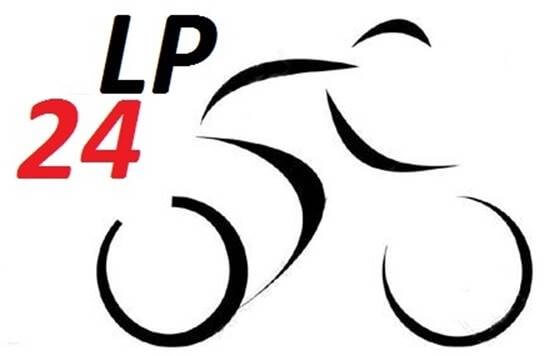 London to Paris in 24 hours
CHELMSFORD, UK, ** MARCH 2017, DBS Data the UK business and consumer marketing data specialists, is inviting other marketing and data professionals to join them for a London to Paris charity cycle challenge. The 24-hour challenge will see the DBS Data team will depart from Trafalgar square on Friday 12th May, and then ride the 175 miles through the glorious Sussex and Normandy countryside, before crossing the finish line in the Champs Elysees in Paris on Saturday afternoon.
The DBS Data team will be led by Managing Director, Adam Williams and Gary Brandon, with each cyclist riding to raise money for their own chosen charity. Williams comments: "Some of the team have been training hard through the winter months, swapping the car for the bike, to commute to the DBS office. However, this challenge is really for people of all ages and abilities. Our only aim is to arrive in Paris having enjoyed the journey and raised a lot of money for some great causes."
Brandon adds: "For many cyclists, the London to Paris route is one to tick off the 'bucket list'. For 24-hours the DBS team will be swapping data for lycra and we want as many people as possible to join us for the ride."
If you are interested in taking part, please contact Gary Brandon on Tel: 01245 397570 or Email: gary.b@dbsdata.co.uk. Spaces are limited and will be allocated on a first come, first served basis. Entries close on 28th March.
About DBS Data
Since 1994, DBS Data has been a trusted source of compliant and innovative B2B and B2C data solutions. The company believes that properly targeted communications, utilising accurate and reliable data, benefits consumers and businesses alike and that good data lies at the heart of any meaningful communication. Today, its 45,000,000 record B2C data-pool is one of the most comprehensive resources for consumer data available on the UK market, complemented by DBS's own Pre & Post Campaign Analytics service.
DBS has also innovated in the delivery of Data As A Service, with its Verifi solution enabling marketers to verify and append data in real-time, during omni-channel interactions. It has also built in-house its own 12 million record goneaway suppression file – Purifi, as well as recently launching a 2.5 million record charity file.
The company has a reputation for ethically sourced and managed data and has pioneered in this area with the introduction of the industry's first 28-day suppression and ethical data policies. DBS has also taken a leading role in driving standards throughout the data industry driving awareness of issues relating to compliance (particularly GDPR) and collaborating with the DMA to become one of the first businesses to pass its extended compliance audit process.