Resources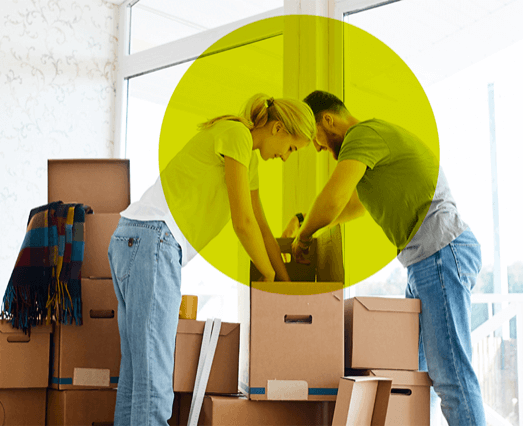 DBS Data Releases New Homemover File
CHELMSFORD, UK, 15th MARCH 2019 – DBS Data, the UK business and consumer marketing data experts today announced the release of its dbsHomemove that accurately pinpoints the exact stage of the one million households that buy, sell or let a property each year. With comprehensive market coverage, dbsHomemove give marketers for utilities, telecommunications, retail, e-commerce and financial services businesses a unique opportunity to identify and engage with existing and prospective customers at the ideal moment in the moving process.
Using verified and compliant data from estate agents and solicitors, dbsHomemove delivers accurate and timely insight regarding when a property is listed for sale or let, when it is under offer and sold subject to contract (or let agreed), all the way through to the moving date. The true power of dbsHomemove to target and segment is unleashed when matched with dbsLifebase data, providing a rich source of information regarding property value, household income, age of residents, number of cars, current suppliers and more than 200 variables. Targeting your perfect home buyer's audience has never been easier.
Using the dbsHomemove file marketers can now:
Send GDPR compliant postal direct marketing
Accurately segment home movers by criteria including affluence, house value, geography and age
Market to audiences using targeted digital display advertising
Flag existing households that are potentially moving enabling the business to track likely address changes
Business Director at DBS Data, Stuart Huke states: "A typical household will spend more in first six months of moving home than they will do in the following six years. In fact, more than 65% of movers will switch suppliers, or change product brands. This presents the perfect opportunity to win new customers, as well as implement loyalty initiatives that mitigate churn."
Huke adds: "Moving home is also one of the single biggest contributory factors in organisations losing track of their customers and dbsHomemove mitigates against this with this new file marketers can greatly increase their chances of winning new business, retain existing customers and stay connected with them."
dbsHomemove is available from DBS Data now. For more information download: https://dbsdata.co.uk/wp-content/uploads/2019/03/DBSHomemove-Product-Sheet.pdf
About DBS Data
Since 1994, DBS Data has been a trusted source of compliant and innovative B2B and B2C data solutions. The company believes that properly targeted communications, utilising accurate and reliable data, benefits consumers and businesses alike and that good data lies at the heart of any meaningful communication. Today, its 45,000,000 record B2C data-pool is one of the most comprehensive resources for consumer data available on the UK market, complemented by DBS's own Pre & Post Campaign Analytics service.
DBS has also innovated in the delivery of Data As A Service, with its Verifi solution enabling marketers to verify and append data in real-time, during omni-channel interactions. It has also built in-house its own 31 million record goneaway suppression file – Purifi, as well a 2.5 million record charity file.
The company has a reputation for ethically sourced and managed data and has pioneered in this area with the introduction of the industry's first 28-day suppression and ethical data policies. DBS has also taken a leading role in driving standards throughout the data industry driving awareness of issues relating to compliance (particularly GDPR) and collaborating with the DMA to become one of the first businesses to pass its extended compliance audit process.
URL: www.dbsdata.co.uk
Editorial contact
Graham Thatcher
Chief PR Ltd
Tel: 07933 67 240