Resources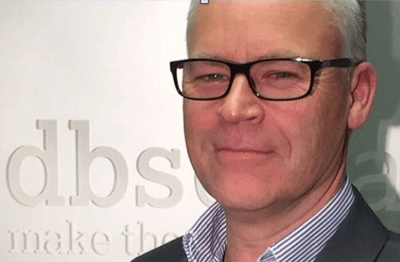 DataIQ 100 Recognises DBS Data's Adam Williams
CHELMSFORD, UK, 5th MARCH 2018, DBS Data the UK business and consumer marketing data specialists, today announced that its Managing Director and CEO, Adam Williams has for a second consecutive year, been recognised in the DataIQ 100. The annual list profiles the most important and influential people in data-driven businesses in 2018, along with the innovators who support them.
Those joining Adam Williams on the prestigious DataIQ 100 list this year include Elizabeth Denham, Information Commissioner at the Information Commissioner's Office and Chris Combemale, CEO of the DMA Group. Adam comments: "This is a milestone year for the data-driven marketing industry. I am proud to be recognised alongside so many talented professionals, for the work we are doing at DBS, not only to bring trusted solutions to market, that help organisations meet their data challenges in a compliant way, but also help marketers on their path to GDPR compliance."
Since attaining GDPR compliance a full year ahead of the May 2018 deadline, Adam has been very active in helping other organisations on their journey. He has become a respected authority on GDPR and the planned ePrivacy regulation, sharing his experience and expertise at DataIQ, DMA and GDPR Summit events across the country. He also founded the Compliance Think-Tank for Data Protection Officers and others with compliance in their remit. Once a month they meet to discuss updates, pool knowledge and improve their collective understanding free from any commercial agenda.
The DataIQ 100 is available to view at: https://www.dataiq.co.uk/dataiq100