B2C Marketing – Create, Connect, Communicate
DBS Data has a complete range of online and offline B2C marketing solutions that allow you to target your ideal prospect audience. Our solutions use the power and selectability of lifestyle, demographic and trigger data. Whether it's using our insight and analytics to create a look-a-like customer profile, or using our rich data variables for a bespoke manual selection, we create the perfect target audience for your offline and online direct marketing activity.
Our Data Portfolio
Underlying all our B2C marketing solutions is dbsLifebase, our consumer marketing universe that underpins the successful delivery of all our marketing campaigns. Not only do we have a range of solutions for offline marketing, our data universe can now be used to build digital audiences. This allows our partners to conduct standalone digital and social targeting, or combine media channels for effective multi-channel marketing campaigns.

Our B2C Data Universe, dbsLifebase, holds insight for more than 35 million UK individuals, in 21 million households, combined from a range of compliant sources. Every record is enhanced with information to the highest levels of quality, detail and compliance. dbsLifebase provides B2C marketing data that is available to support your customer acquisition strategy for direct mail, telephone or email marketing. In addition it can be used to enrich your customer insight with over 200 variables.
Our data compliance policies ensure that every record strictly complies with ICO code, the DMA code of practice, EU Electronic Communications Act and the EU GDPR regulation. You can be confident that any data you acquire is the most compliant available in the UK today and carries our quality guarantees.
But the most important thing about our B2C consumer data is the expertise within our team. Our expert direct marketeers ensure that your exact data requirements are met. We guarantee that the data you buy from our B2C data universe will deliver you successful and intelligent marketing campaigns.

dbsHomemove is the new home movers file that lets you target consumers as they journey through the home buying process.
Using the unique insight gathered by conveyancing data, we provide the ultimate home mover file that delivers comprehensive UK coverage of the confirmed move status of this responsive customer segment. In addition, dbsHomemove has been combined with our dbsLifebase file to provide greater insight to this responsive customer audience, allowing you to segment the home mover audience to suit your brand and target market.
dbshomemove is fully GDPR compliant, allowing you to target households via direct mail and digital channels at three distinct stages – Pre-Move, On-move and Post-Move.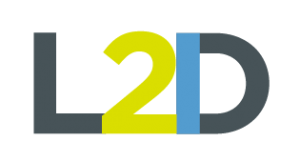 Create highly targeted programmatic audiences and find new customers with our new L2D solution. L2D enables you to create your ideal digital audience using over 200 variables from our dbsLifebase file, from simple demographic data to purchase habits and interests.
Choose from over 100 different pre-built audiences that cover travel, car purchase, interests and hobbies, purchase behaviors and many more. Or using our data profiling solution we can create bespoke audiences using your customer data to create a detailed look-a-like profile and then enable this through display and social platforms. L2D is powered by Liveramp and all our audiences are available through the data store, allowing you to deploy bespoke audiences through any DSP.

Harness the power of transactional data in your digital marketing campaigns using T2D. Target high quality digital prospects using the transactional data from over 70 mail order brands of fashion and homeware goods. With over 11m prospects who have purchased more than once, T2D is a truly unique and highly valuable audience platform.
Using rich transactional data, T2D allows you to target audiences based on purchase history, browsing behavior or even target individuals by the preferred time of day to purchase. T2D is a private taxonomy, only available from DBS Data, delivered through the Oracle platform and the perfect taxonomy for retail brands looking for 'in-market' proven buyers.

Create. Connect. Communicate.
Attlink is our intelligent audience creation tool that provides the perfect opportunity for brands to conduct multi-channel activity to the same prospect audience; proven to up-lift response by as much as 600% and provide more engaging experiences to your target market.
Using the power of our data portfolio, we can create the perfect prospect audience for your campaign and then serve this across multiple channels. Our multi-channel solution allows you to build campaigns across both on and off-line media channels including Display, Social, Direct Mail, Mobile, Email, Radio and TV. This unique model means that DBS Data can build campaigns that have 'total attribution' enhancing, not only our own activity, but enhancing ALL of your media activity through attribution back to the original recipients.