Resources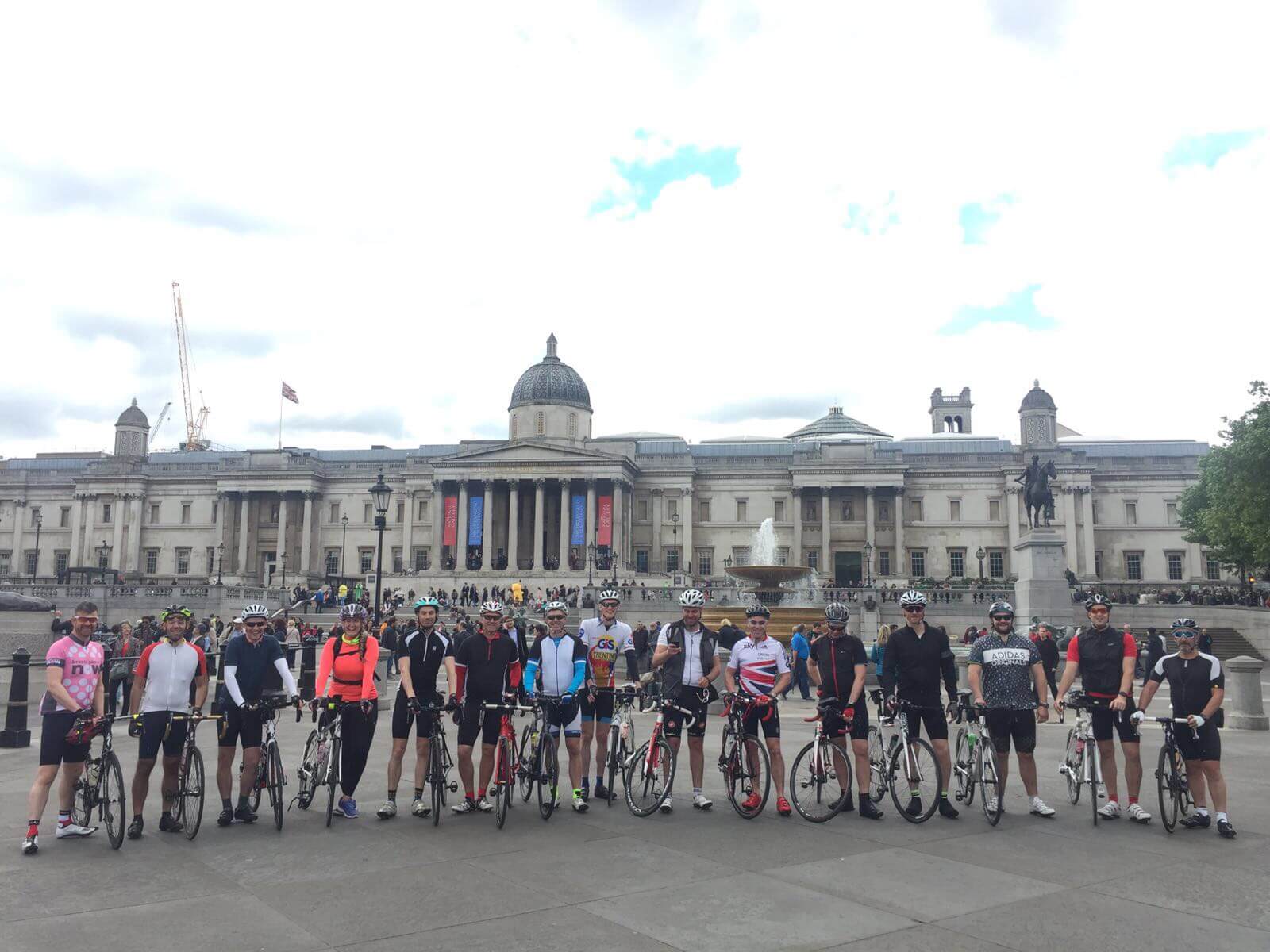 London to Paris in 24 hours DBS Data Charity Cycle Ride raised £11K
We did it!
My sincere thanks for your many very generous donations to our chosen charities. With your very kind support we have raised a magical £11,000 for a variety of very worthy causes.
The charity cycle event was entirely successful with all 15 cyclists arriving in Paris within 24 hours of setting off from Trafalgar Square. The stats are mind blowing for us and we are all feeling pretty heroic!
189 miles, 75 litres of water drunk, a few banana trees, dozens of energy bars, and 14 inner tubes consumed in one way or another. 2 hours sleep, 15 sore bums and 30 aching legs and we arrived at Le Arc de Triomphe! Now feeling like we have joined a rather exclusive club! Although we took 24 hours only 13 of them were in the saddle at an average speed of 14.5mph. Not surprising then that we only stayed out till 1am on Sunday celebrating our success!!
Follow our route from Trafalgar Square to Le Arc de Triomphe with relive…
English Leg https://www.relive.cc/view/983244733
French Leg https://www.relive.cc/view/987041292
The LP24 charity cycle team made up of Adam Williams, Gary Brandon, Lee Witherell, Ben Briggs Nigel Clark, Natalie Spence, Clive Rumsey, Stewart Martin, Oli Cano-Lopez, Graham Bagwell, Andy Clarke, Simon Higgs, David Corbell, Paul Crossman and Paul Kenshell. Some of the charities supported included Essex & Herts Air Ambulance, MacMillan, Asthma UK, Specialist Equipment for Niece, Yound Minds Trust, Breast Cancer Now & Sands UK, a few links below if you would like to donate.
Adam Williams – http://www.justgiving.com/fundraising/adam-williams39
Gary Brandon – http://www.justgiving.com/crowdfunding/gary-brandon
Ben Briggs – http://www.justgiving.com/fundraising/Ben-Briggs-London-
Natalie Spence – http://www.justgiving.com/fundraising/Natalie-Spence3